Guest Post by Loki
Or how America became a country of mob rule.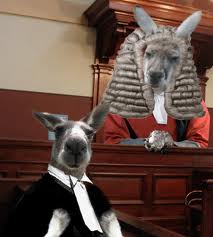 A self proclaimed Community Watch Commander shoots an unarmed juvenile. No charges have been filed…. yet. But now mob rule has begun. Claims of racism as yet unproven are chanted by the mob. The 'Reverend' Al Sharpton flies to the scene to stoke the fires of hate and racism. I guess MSNBC now encourages their hosts to create controversy instead of just reporting the news. Never mind the rule of law. Don't wait for evidence. No… demands for an immediate arrest are made by the mob, Sharpton and the NAACP. 'Minister' Farrakhan threatens retaliation. Interesting how liberal religious leaders always threaten violence.
Of course Eric Holder who can't find a law broken when members of the Black Panthers intimidate voters now thinks he can find a hate crime he can prosecute.
Now the L.A. city council looks to ban any speech they deem to be racist or hateful. Of course they will be the arbitrators of what is 'free speech'.
The Own Wall Street crowd is coming out of their hibernation. They riot, trash public facilities with feces and urine, throw garbage and commit crimes. Nancy Pelosi and President Obama stand with them. Yet the peaceful Tea Party is called a hate group and the IRS investigates their tax status. I wonder whey the IRS will begin their investigation of the OWS group's tax status.
Progressives are using mob rule to trash the legal system and create a nation of 'fairness'. That of course being for them to judge what is 'fair'. And the progressives are using the mob to strengthen their rule.
Countries are either defeated by a foreign enemy or slowly poisoned by their own populace. When the rule of law is ignored and 'fairness' is defined by mob rule then there is no law and soon their will be no country. Because the only thing that holds a society together is the assurance of the rule of law being followed equally and not redefined daily by the mob. That would be chaos.