Guest post by Loki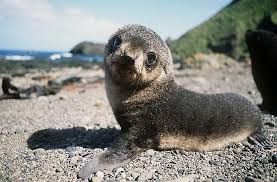 I was listening to KBLL radio the other day when they had a story from ABC news on how Mark Kelly (Gabby Gifford's husband) tried to save a baby seal from a dog. The ABC story was calling him a hero. But I know that KBLL and ABC news are far left liberals. So I did further investigation on the internet.
I found out that the dog was actually a family pet of the Kelly family. So I dug deeper and actually found the original ABC story before they found out who was the owner of the dog. The following is their original story when they thought the owner was a conservative gun owner. Trust me☺. I wouldn't make a story up like ABC news or fawn over it like KBLL radio.
Original ABC news story;
A tragedy struck the beaches of Laguna Beach today. A know gun nut and assault weapon owner was with his extremist daughter on Laguna Beach. The daughter owns a dog known to be of a vicious nature was walking the dog on the beach endangering innocent sunbathers and their children. The dog attacked a seal pup innocently lying on the beach sunning itself. Unconfirmed reports say that the daughter of the gun nut purposely turned the dog loose. Whatever the case, the result was that the dog viciously and mercilessly attacked the seal pup leading to its painful death. The father of the daughter immediately helped his daughter remove the dog from the scene of this vicious and unprovoked attack. The owner of this lethal dog and her unknown father have as yet been identified.
And that is how the news media would spin the truth for conservatives. Honest.